Ganya Health Centre is a health facility run by Sisters of our Lady of Mount Carmel (Carmelite sisters). Our Charism is; "Readiness to serve selflessly in following Christ for the Glory of God and the wellbeing of his people".  Ganya health Centre is situated in the North East of Ntcheu District, in the Central Region of Malawi.   The health centre is in the rural area, 34 Kilometers from Ntcheu Township, in the Village of Ganya, Traditional Authority Ganya.  It is in the Parish of Ganya, in Dedza Diocese.
The health centre was established in 1971 as a Maternity Unit, in order to help women who had problems to access health services due to distance of 34km to the District Hospital. The establishment of the Maternity Unit reduced the maternal deaths since then women who used to deliver at their homes had an alternative.   In 1979 we added a dispensary for patients with other sicknesses apart from maternity cases.  In 1983 there was a felt need to establish a Nutrition Rehabilitation unit, since many children were dying of malnutrition.
At present Ganya health centre has capacity of 50 beds. There are 34 staff, both technical and support staff. The number of staff is composed of 12 male staff and 22 female staff. Ganya health centre renders services to the people in the catchment area of T/A Ganya, T/A Chakhumbira, T/A Njolomole even beyond the three traditional Authorities. Total population in the catchment area is approximately 30,216.
Unique quality services are provided to the patients through various departments and programs with availability of  essentials drugs at an affordable price as our mission statement states "to provide recommended health services to the poor and needy in a transparent and accountable manner" through: Out-patient department, Maternity department inclusive of Prevention of Mother to Child Transmission PMTCT), In-patient department, two Ante-natal mobile clinics, Nutrition Rehabilitation unit, Anti-Retroviral Therapy clinic, Laboratory for simple tests.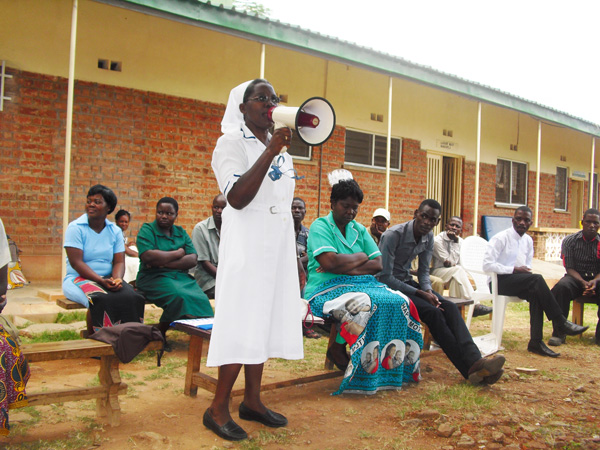 VISION
To be the best holistic Health Service provider in the rural area.
MISSION
Provision of quality, holistic and affordable health care in a rural setting in an efficient, effective and sustainable manner without discrimination.
VALUES
Dedication to work, Patient /client satisfaction, respect, confidentiality, patient and client centered spirit and team work.
PLANS FOR THE FUTURE
Construction of new wards with enough space
Replacement of the old water tanks
Recruitment of more Nursing and Medical staff
Construction of Administration Block
Construction of new staff houses  and renovation of the old ones
Construction of the mortuary
To acquire enough land for the expansion of the Centre.
Upgrading of solar power which can allow the refrigerator to be in use because there are some drugs which need refrigeration, sterilization of equipment and for staff houses that they can use lap tops , television and fridges. This will help to retain medical and nursing staff
Proposals for some of the constructions are in the process.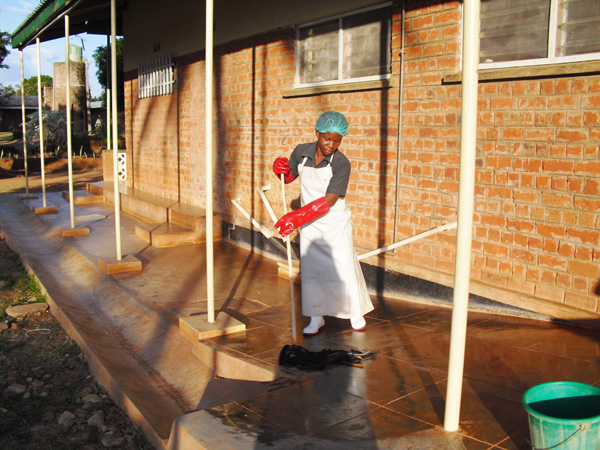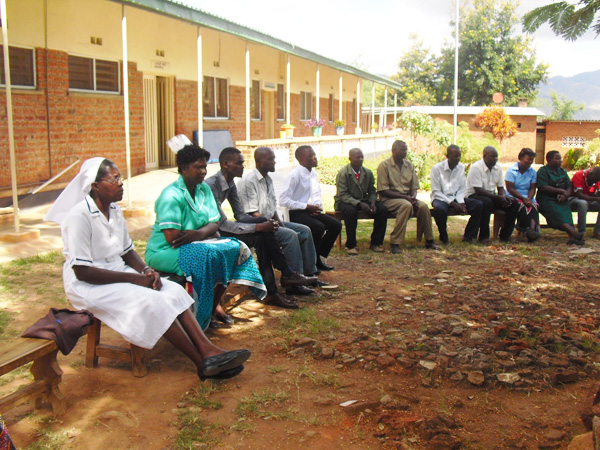 GOALS
To improve patients standards of living and security
To prevent cross infections and improve ventilation
To boost morale and retain staff as they will be working in wards with enough space
Respect for the dead and promote comfort for the remaining patients and guardians
Provision of enough working space and proper sharing of duties and responsibilities between Accounts and Administration
Promote accountability and confidentiality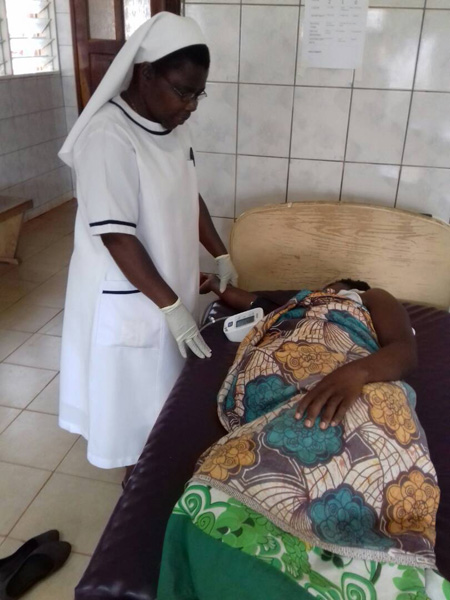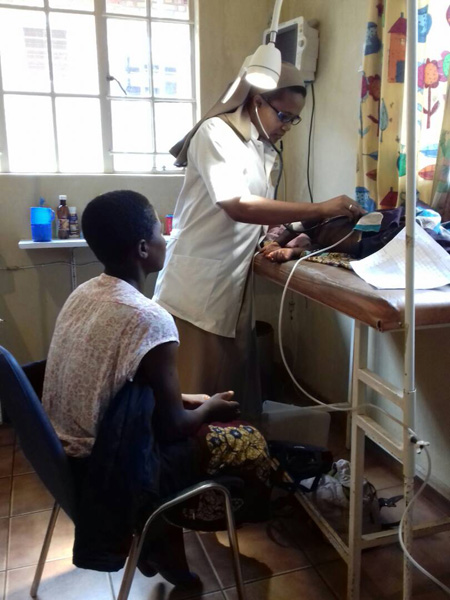 PARTNERSHIP AND DONORS.
Dedza Diocese for the support rendering to the Centre and good relationship
Kollerbach for strong and unwavering support for a long time and this has helped Ganya to be where it is today.
The government for the support of salaries, trainings, some free drugs and supervision
CHAM for all coordination, linkages, trainings and meetings.
Organizations working with us and all their support like Elizabeth Glaser Pediatric Foundation in HIV/AIDS related issues, RAIDERS FOR HEALTH working with the center in taking the specimen collected for testing in Laboratory of Ntcheu and bring back the results on time, UNICEF and the Hospital Advisory Committee (HAC).
The Regional Headquarter and management team for the support given in many ways and not forgetting all the sisters.
The staff members who are working on the ground and make what Ganya is today, because it is one of the best and reliable Centres in Ntcheu District.
SUCCESSES
Installation of ESCOM electricity.
Introduction of Eucharistic Celebration (Holy Mass) every three months.
Quarterly Certificates from Ministry of Health (MoH) in doing well in Anti-Retroviral Therapy (ART) activities and the Centre have been included in the research of ARV resistance and our Centre is the only Health Facility participating in the whole district of Ntcheu.
Mechanism has been put in place to reduce debts from patients and it is being implemented.
Introduction of Early Childhood Development (ECD) Space within the hospital by Catholic Relief Service (CRS).
Construction of six toilets under one roof by the money saved from hospital running expenses.
Formulation of policies.
Replacement of leaking water tanks with new tanks.
New Quickbooks accounting system formulation.