St Theresa Nursery School – Ganya
ST. THERESA NURSERY SCHOOL AT GANYA PARISH IN DEDZA DIOCESE
The Nursery school is found at Ganya Parish (St. Anne's Parish), T/A Ganya, Ntcheu District.  It is in the Diocese of Dedza.  It is 33 kilometers from Ntcheu taking Kasinje Road.
On 2nd January 2001 a Nursery School was opened at Ganya Parish.  The purpose was to prepare the children of three years to 5 years for Primary school.  It is also a special chance to impart Christianity and good moral values to the children while they are still young.
It is also an opportunity to interact with parents around the community and educate them on the importance of early childhood development, and issues that need caution.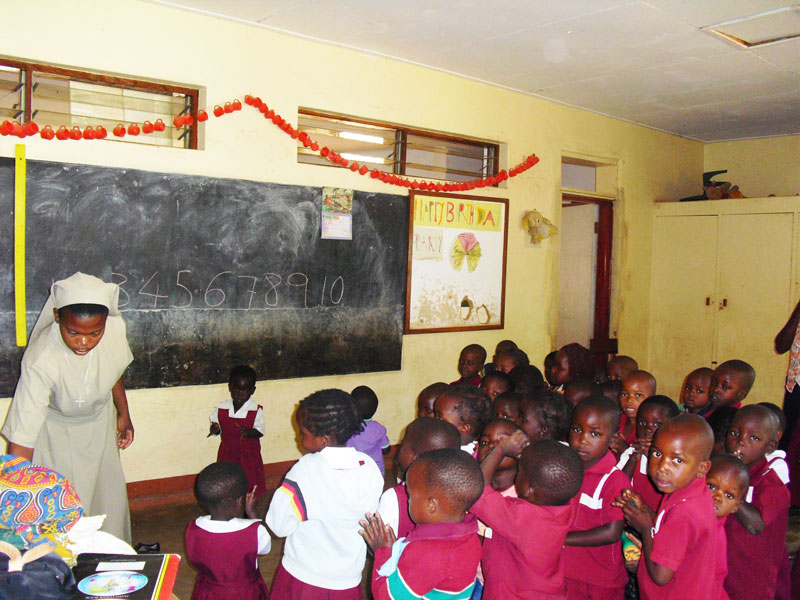 Contact address:
Carmelite Sisters,
St. Theresa Nursery School,
P. O. Box 103,
Kandeu,
NTCHEU,
MALAWI.
Tel: +265 994 324 316