Our Lady of Mount Carmel Nursery School – Namitete
SHORT BACKGROUND OF OUR LADY OF MOUNT CARMEL NURSERY SCHOOL AT NAMITETE PARISH IN THE ARCHDIOCESE OF LILONGWE
Our Lady of Mount Carmel Nursery School was Blessed and officially opened on 16th June 2018 by Archbishop Tarcizio G. Ziyaye of the Archdiocese of Lilongwe.  It is at Namitete Parish (St. Peter's Parish) under Traditional Authority Kalolo.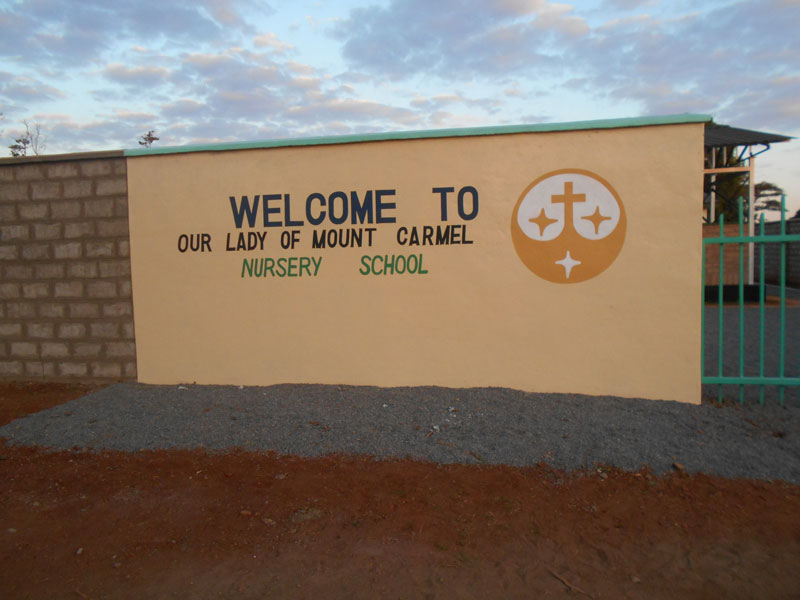 GOALS AND OBJECTIVES
Promotion of quality Early Childhood Development in Namitete – Namitondo area.
Provision of an atmosphere where children of the age three to five can be well prepared for primary school.
Imparting good moral values and environmental friendly values and other necessary values that can shape a good future Malawi nation.
Helping parents who are full time at work and do not have adequate time to look for their children.
Provision of easily accessible Nursery School to the community around Namitondo area, thus protecting children from harm that might happen when embarking long distances to the next nursery school.
Contact Address:
Our Lady of Mount Carmel Nursery School
Carmelite Sisters Regional House
Private Bag 6
Namitete
Lilongwe
Tel: +265 997 949 481/+265 999 094 935